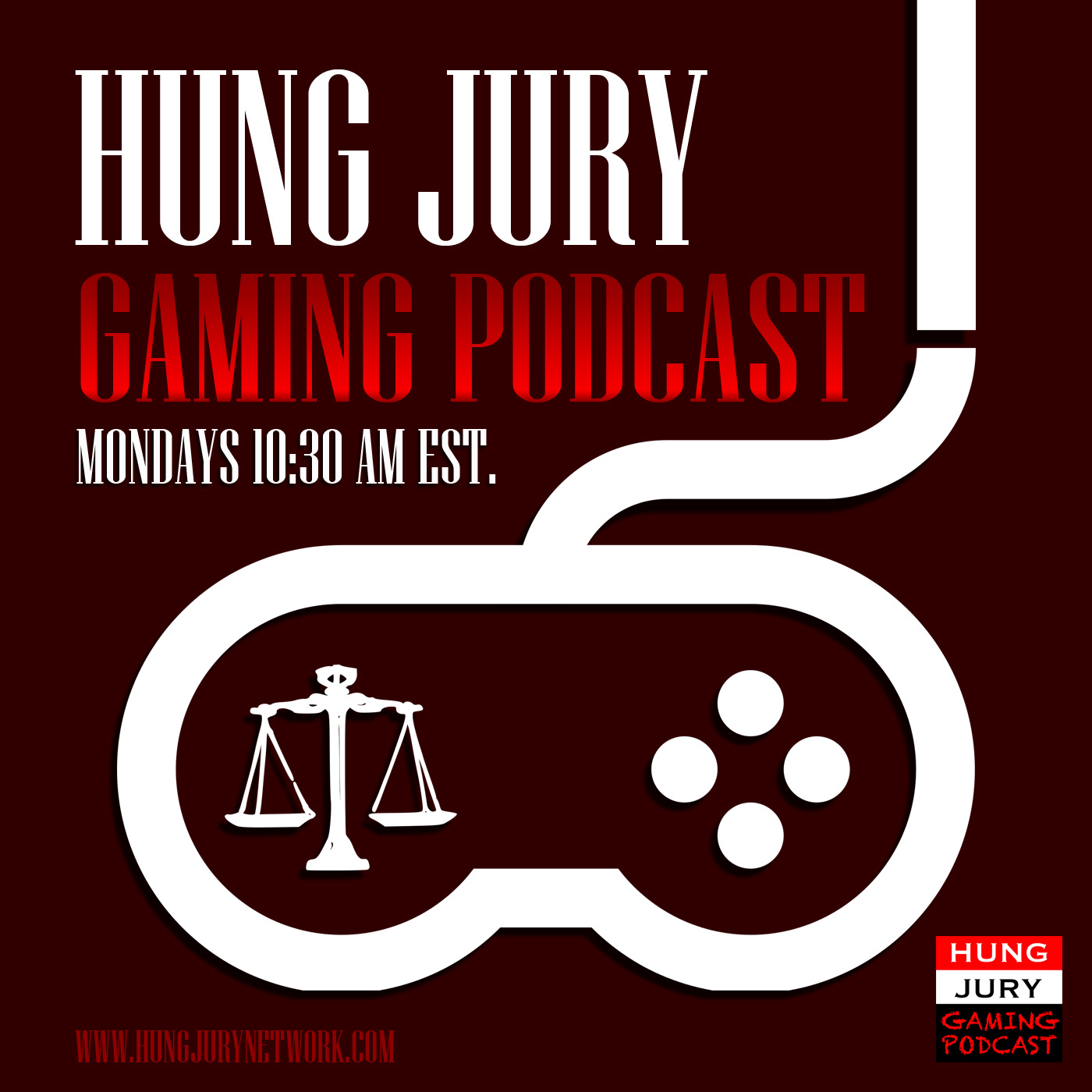 EP.53: Indie games on the Switch, God of War, and a mix of other crazy topics.
Apr 16th, 2018 by hungjurygamingpodcast
EPISODE 53- Recorded: April 15, 2018
Hey everyone! Thanks for catching us on our 53d episode! Listen to Mondo and Betty as they discuss new Switch games, Fortnite, God of War, and a mix of other games!
CONTACTS
Make sure to add us on all your gaming mediums.
You can find Mondo, your host, as Roadzter on Playstation and Roadztergaming on Instagram and Twitter;
Luis as Galarce17;
Justin as Snoke; and
You can also find Betty on Playstation and PC as Callmebettyzeo.
JURY INSTRUCTIONS!
For those of you who are new to the show, thank you for joining up and make sure to keep coming back!
Join the Jury by following us on Twitter and liking our Facebook page by searching Hung Jury Gaming Podcast!
And don't forget that you can also listen to us on iTunes, Google Play Music, Stitcher, Podbean and other affiliate podcast services by simply searching for Hung Jury Gaming Podcast.
DELIBERATION ROOM!
A free giveaway! Listen in to this episode for a secret phrase. You can then use the phrase to enter yourself into a Sid Meier's Civilization VI giveaway! This is will be a Steam code so make sure you plan on playing on PC!
Rainbow Six Seige: Justin is giving away a copy of Rainbow Six Seige. All you need to do to enter is put fill out the form on the Deliberation Room labeled Rainbow Six Seige Giveaway!
Jurors! Turn in your answers by going to the following link: http://hungjurynetwork.com/thedeliberationroom/ or simply go to HungJuryNetwork.com and Click on The Deliberation Room. Answers are Anonymous but make sure to answer before every Friday of that week so we can release the results in the recording of the following episode!
Share
|
Download